How To Manage Sugar Lifestyle When She's Long Distance
Long distance relationships are difficult to
maintain
in general, but a long distance sugar relationship might be a lot more sweeter than the regular old dating routine. Since
Sugar Daddy Dating
is all about mutual benefit and arrangement, it's easy to see how a long distance one could work out no problem! Many Sugar Daddies work in a field where they travel often and they might find someone on their travels that they'd like to remain in contact with. If you have found a sassy little girl overseas, we have several tips here to help both Sugar Daddy and Sugar Baby make this relationship the
sweetest of all
.
Why Choose Long Distance?
There may be several reasons why a
Sugar Daddy
might even prefer a long distance mutual benefit relationship than having a Sugar Baby who is local. It might be because
he is married
and has children, it might be because he travels often and is attracted to the world of yonder, it might be because he wants more discretion than your average Sugar Daddy. Who knows what the reason is, the point is that it's been talked about and seems to work for either side. Now here's how to maintain it!
Maintain Great Quality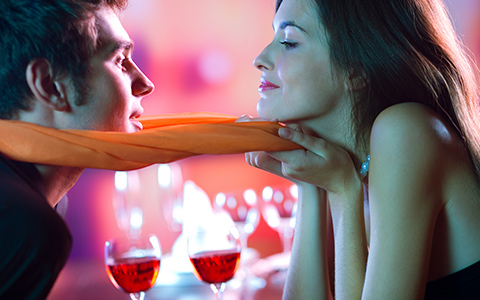 Make sure that your time spent together is high quality. Since most of your dates will be taking place online over Skype or another video messaging provider and the chances of your meetings being less frequent than the usual sugar arrangement, keep the conversation and potential sexy time
top notch
. Don't spill all the beans about your day or talk about the basics. Keep things engaging, flirty, and maybe enjoy a little virtual sexy time.
Know Your Schedules
Some long distance sugar relationships happen in different time zones. It's important to note this and keep a separate clock for each other's time. This way, you know when you're calling them and the chances of getting a good conversation is much higher. A
Sugar daddy
wouldn't want to barrage on his
Sugar Baby
when she is fast asleep and the Sugar Baby wouldn't want to interrupt him if he's likely to be in a business meeting.
Arrange In Person Dates
This one should be a given, but when you start to talk about arrangements with your long distance sugar you should also determine how many times you will be meeting with one another face to face. This should also include mutual vacation times where you can both meet up at your destination's airport. Bonus points for the well planned out dates. Super important to keep these face to face dates steamy and fun.
Stay Playful
A sugar relationship can be very fun when it's long distance. It doesn't need to feel empty or lonesome. Sending a few sexy pictures and
being flirtatious
is one of the best ways to ensure you're going to have an awesome sugar relationship and will definitely build the anticipation for those rare times you end up meeting face to face!
Find A Long-Distance Sugar Baby By CLICKING HERE