5 Tips On Leaving Your Sugar Baby Better Off Than When You Met
You have found a
wonderful sugar baby
through a sugar daddy dating site. You enjoy their company and want them to succeed in life. You're doing what you can to support them now, but things can change. People move and move on. You may not be a part of your sugar baby's life FOREVER, but the things you teach them can change their life drastically. So make your mark and leave your sugar baby
better off
than when you met them.
Tip #1: Show them how to be independent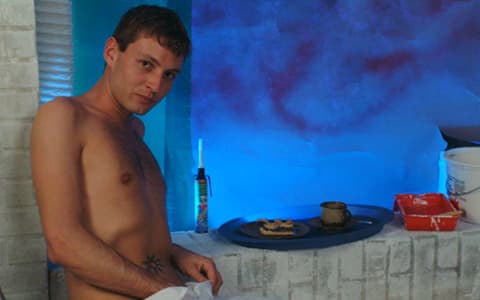 Your sugar baby will likely be young and possibly going through hardships. The world can be a tough place. You may have the desire to protect them and coddle them. You might be able to afford supporting their entire life. But this may end up leaving them dependant upon you and your support, both financially and
emotionally
. Your goal should be to help them develop into a fully responsible adult who doesn't need anyone else's help to survive. You can do this in many different ways. Teach them how you made it in the world. You are successful. Give them the
advice that you were wish you given when you first started out
.
Encourage their passions
and dreams, but remind your sugar baby to keep them realistic. Above all, try to gently guide them to start a lucrative career based around something they
love
. Are they into film? They could be a film producer! Do they love debating? Maybe they should consider law school! Sometimes all a person needs is someone to BELIEVE in them and gently push them in the right direction.
Tip #2: Be a supportive friend
You should teach your sugar baby the appropriate way to conduct yourself in a relationship. And that means being a
supportive friend
. You may go through ups and downs, but if you
build your love
upon a base of friendship then you stand a better chance to weather the storms together and end up better for it on the other side. Stop thinking of them as younger and less experienced, but more like you would an old friend that you love chatting with. If you have a
connection
then your conversations should be satisfying and lead towards understanding each other completely. Remember that they may not have the emotional maturity that you have and during arguments keep your feelings in check. Respect them and treat them like a true friend.
Tip #3: Show them new experiences
As a
sugar daddy
you have the chance to show your sugar baby many new and enriching experiences that they may not have access to in their normal lives. Take them to art galleries and concerts. Show them your favourite old films and lend them your books. Talk to them about culture and history. If you are traveling, bring them with you. They may not have another
opportunity
to travel. You can broaden their worldview and show them a life they had never dreamed of. They will
forever be grateful
to you for the experiences and memories.
Tip #4: Be honest
Remember that your sugar baby is a real person with real feelings that can be hurt through lying. Show them that honesty is always the best policy when it comes to dating. Finding someone through a
sugar daddy dating website
can make it feel impersonal, especially when you are financially compensating them. But any
good relationship
is based upon trust and that can only be achieved through telling the truth. It can sometimes hurt but it will do them a
world of good
in the end.
Tip #5: Listen
This one is easy. Just listen. Try to understand where they are coming from and what their life experiences have brought them. It is important for everyone to have someone in their lives who can listen without judgement.
Sugar Daddy Dating Websites
are designed to bring both partners happiness!
Read Our Millionaire Match Review And Sign Up Now!