THE Sugar Daddy Dating Advice Column – Going From Vanilla To Kinky
Vanilla To Kinky
Q:
I am a twenty three year old student who has always had a fairly vanilla sex life. I have enjoyed it with my boyfriends but have never done anything KINKY. I recently joined a
sugar daddy dating site
to help pay for school. At first I was slightly weirded out about it, but honestly some of the men I have been on dates with have been absolutely
incredible
. I like one sugar daddy in particular. He is handsome and reminds me of George Clooney. We have been on several dates, and have started to have sex. He is much
rougher
than other men I've been with. He loves pulling my hair and
slapping my ass
. Sometimes he puts his hands around my neck. I didn't know what to make of it initially, but he has been respectful at all other times. He says he wants to tie me up and "have his way with me". The idea sounds both scary and exciting. Any
advice
on how to navigate this situation? -Kinky For The First Time
A:
Welcome to the wonderful world of kink, KFTFT! Have fun, but be careful. Find out your limits and have a
safe word!
Just because your sugar daddy is kinky does not mean that he is allowed to do whatever he wants. He may want to "have his way" with you, but you need to be clear beforehand on what that actually means. You need to have a conversation (or many) about what turns you on, what you are comfortable with and what you are not. Tell him you are open to
trying new things
, but reserve the right to stop things immediately if they go too far. Adding some roughness can up the excitement factor, but make sure you trust your
sugar daddy
before you let him tie you up. There are many great books and websites out there dedicated to teaching aspiring kinksters like you how to conduct yourself in a safe and comfortable fashion. Remember
sex should be always be fun
. Sometimes a little pain can be FUN too, as long as it is consensual and caring.
Too Many Sugar Babies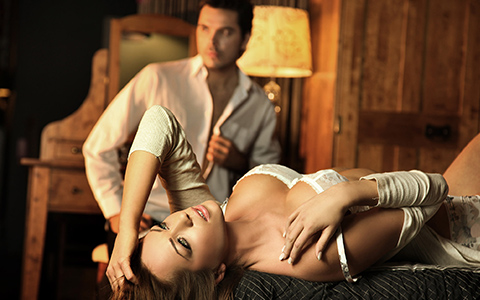 Q:
I've been dating numerous sugar babies for the last year. I met them on
sugar daddy dating sites
and have been enjoying myself quite a bit (maybe too much). But I've recently been having trouble juggling everyone and its taken over my life. I LOVE supporting them but I need to cut a few of my sugar babies off. What is the
best
way of doing this? Should I do it immediately, like removing a band-aid or ween them off slowly? -Too Many Sugar Babies
A:
Lucky you with all your
sugar daddy dating success
, TMSB! But sometimes there really can be too much of a good thing. I would recommend that you give the unfortunate sugar babies that you are cutting off a heads up that this is
happening
. If they're relying on you to help with their rent or tuition this may come as a shock to them. However, if you give them a month or two to find a new job or a new
sugar daddy
to date this would probably help to cushion the blow.
Next Level
Q:
I've been dating my sugar daddy for two months and he asked me to move in. Things have been going really well and his place is to die for. Plus, the
sex is great
! He is sweet and charming and makes me feel
special
. But I'm not sure that I'm ready for our relationship to go to the next level. -Live Together?
A:
Only you can know whether of not you're ready to move in. I suggest you follow your heart. If you feel ready to commit to a long term relationship with your sugar daddy then by all means do it. But if you're having reservations I would suggest patience. There's no need to rush these things. Perhaps you can talk to your friends or family before you make your decision? Good Luck LT!
Find A Sexy And Reliable Sugar Baby On PayForOurDates.com!