Tip #9: How To- Dating a Sugar Daddy with Multiple Sugars
Going the route of dating a sugar daddy and being a
Sugar Daddy
definitely has it's benefits. You can have whoever you want if you play your cards right and you can have them when you want them. From that succulent ebony to that feisty red head, there is a young sugar baby looking to trade a little something to get ahead. What happens when you have your sugar babe and things are good but you're looking to
add something
a little different to your life? Finally society is starting to see that monogamy is not for everyone and that does't make you a player or a bad man. If you want take on another Sugar Baby? Well, she has probably thought about dating a sugar daddy who has multiple sugars? Many sugar babies know it as a reality. Learn how to manage it in this article! Sugar Daddy Mecca has the tips you need to manage them.
Do You Have Room For Seconds?
Dating a Sugar daddy
isn't as high maintenance as regular dating but you still have to put in the time. A sugar baby that knows the ropes understands that he Sugar Daddy is probably married and may want to take on more than one woman at a time. If she's an exciting babe, she might suggest a little get together between the sheets. Ideal, right? You can get it. We are going to tell you how, but first you want to ask yourself an important question: do you have room for seconds? A lot of Sugar Daddies are busy men and time is important to them. Make sure you have the time to split between your babies or else one of them might walk, and you don't want that! Once you've considered this and are ready to take the plunge, here's the next steps.
Dating a Sugar Daddy Starts With Honesty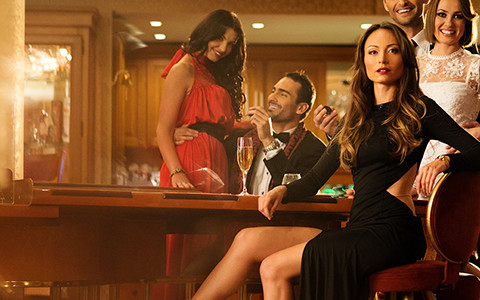 We said it above: a good Sugar Baby is going to know that she might not be the only one. When you decide that you want to take on another lady, make sure you're honest with your current sugar babe. Dating a sugar daddy doesn't have any limitations but it IS an
arrangement
, so all parties MUST be satisfied. Don't lay it on her too hasty and consider her feelings over the matter. Just because she might have seen it coming doesn't mean she won't feel a little jealous (and that's okay). Find a private moment and let her know that you're not going to be paying attention to her any less.
Make Her Feel Special
You've talked about taking on another sugar baby and she's still happy to be your sugar babe, that's excellent! Here's the next tip: when you're with her, make her feel like she is the
only one
. Make her feel like she is special. Don't talk about your other activities in the same way you wouldn't talk about any other relationships you're in. When she is
dating a sugar daddy
, she is yours and you are her's even if she knows you have another sugar baby. Think about it: would you want to know if she had someone else in her life? She might, the same way as you, so leave it in the back of your head and dose her in your sugar when you're alone with her.
Treat Your Babies Well
Here's the fact: as a Sugar Daddy you can date as many women as you want. Dating a sugar daddy gives her so much freedom and being a Sugar Daddy is incredible for you. Your Red Head, your Southern Belle, your Curvy Ebony bombshell. These are all the women you can have, all at once. The key to this? Treating them well. Combined with honesty and making them feel special when they are will you, if you're a gentleman and you treat them right during your time together they will love you and your sugar no manner how many others there might be.
Treat your woman right
. That's a golden rule. Don't forget it!
Pay Her More: Get More Action
If you have a sugar babe who isn't interested in sharing, you might need to sweeten up the amount of sugar you're giving her in order to keep her on your arm and in your bed. Don't think of this as a bad thing! This means your sugar baby is very loyal to you and really enjoys your company. It's always best to address the potential of wanting more than one sugar baby as the beginning of the relationship but sometimes things change. See if she's willing to take a little more sugar, or even ask her what she would like in return for allowing another sugar babe. The answer might surprise you!
Forgive Her Trespasses
Girls will be girls and even if you have had an open, communicative, and honest relationship with your sugar baby, she might get a little jealous of her
sugar daddy
from time to time. The good sugar daddy will make sure that he is understanding of this and not scorn her if she tries to get his attention. Remember that she is young and she has a lot of learning to do in her lifetime. When another sugar baby comes into her sugar daddy's life she might feel threatened. The
good Sugar Daddy
will acknowledge this and comfort her, forgive her, and show her that she's still his little sugar babe.
Dating a Sugar Daddy With Lots of Sugar! No problems.
If bringing on a second or third sugar baby is going to cut into doting on your current sugar baby, you can guarantee it won't end well. Your sugar baby might accept that you're sharing the sugar with others babes but she won't accept it nearly as much if suddenly the amount of sugar you're giving her is slowly declining. If you want to take on multiple sugar babies you're going to have to be extra sure that you can actually
share the sugar
!
CHECK OUT OUR REVIEWS TO LEARN MORE
You're almost there! Here's the
final step